1.High chrome hammer is new type wear-resistant material, which is allowed longer working life. The whole rotor owns good dynamic and static balance and impact resistance.
2.Integral cast steel structure is adopted for bearing seat, and radial strength of the bearing seat is highly strengthened.
3.The unique splint and wedge are matched in the plate hammer fixing device, which makes the plate hammer much more reliable, and easier to change.
4.Hydraulic adjustment device is used, so the discharging size can be changed quickly, reducing the downtime and maintenance time.
5.Equipped with hydraulic frame opening device, and the spare parts such as hammer can be changed quickly.
6.Clear working division and accurate positioning, three-chamber type is suitable for tertiary crushing, and two-chamber type is for primary and secondary crushing. The production size tends to be cubic shape. Discharging size can be adjusted, and simplifying the crushing process.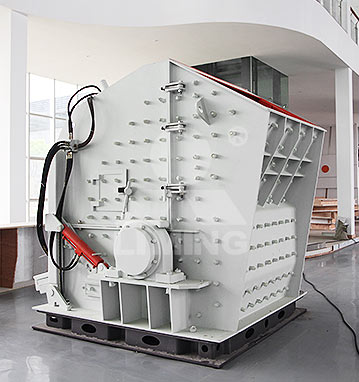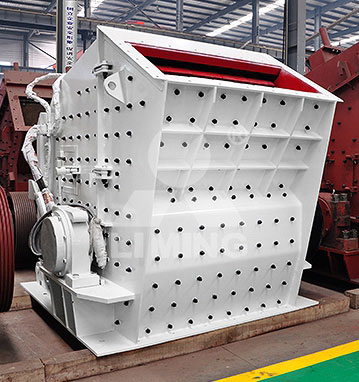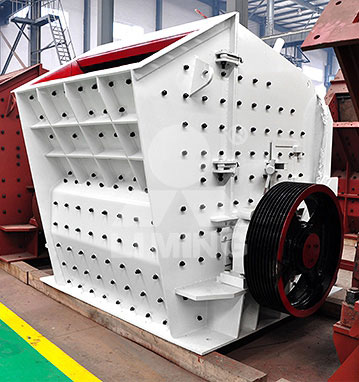 Overview
By absorbing the most advanced technology in the world, PFW series European Type Impact Crusher produced by Liming Heavy Industry is the latest generation of impact crusher with first-class standard. Since the rotor is the most critical part for impact crusher, Liming devotes to develop and produce the well-structured heavy rotor for larger rotary inertia. Also, the adoption of high abrasion-resistant material and well-designed crushing cavity enables the PFW series impact crusher to perform steadily and outstandingly.
The adjusting devices of PFW series has been highly improved, thus operation of it would be easy and convenient. The design of three crushing chambers make the PFW series impact crusher perform well in the fine crushing and superfine crushing operation.
The design of the two crushing chambers simplifies the flow chart of coarse crushing operation.
Working Principle
European Type Impact Crusher use impact energy to crush the materials. When materials enter the working area of plate hammer, they are impacted then crushed by plate hammer at a high speed, and are thrown into the impact device installed at the upper part of the rotor for re-crushing, then rebounded into the working area of plate hammer from the impact scale board for re-crushing. This process is repeated until materials are crushed into demanded granularity and are discharged from lower part of the machine.The granularity and the shape of the materials can be changed by adjusting the gap between the impact frame and the rotor shaft.Spring safety device is adopted behind impact plate of the machine. When non-broken materials enter the crushing cavity, the front and rear impact frame fall.
Specifications
Table 1: for crusher with three crushing chambers
| | | | | | | | |
| --- | --- | --- | --- | --- | --- | --- | --- |
| Model | Rotor size (mm) | Feed opening (mm) | Max. Feed size (mm) | capacity (t/h) | Power (kW) | weight (t) | Overall dimension (mm) |
| PFW1214Ⅲ | Ф1150×1400 | 570×1430 | 250 | 90-170 | 132(175) | 16 | 2550×2310×2100 |
| PFW1315Ⅲ | Ф1300×1500 | 625×1530 | 300 | 180-270 | 200(270) | 20 | 2960×2570×2380 |
| PFW1318Ⅲ | Ф1300×1800 | 625×1830 | 300 | 220-300 | 250(350) | 23 | 2960×2870×2380 |
| PFW1415Ⅲ | Ф1400×1500 | 800×1530 | 350 | 280-350 | 250(350) | 22.5 | 3120x2650x2660 |
Table 2: for crusher with two crushing chambers
| | | | | | | | |
| --- | --- | --- | --- | --- | --- | --- | --- |
| Model | Rotor size (mm) | Feed opening (mm) | Max. Feed size (mm) | capacity (t/h) | Power (kW) | weight (t) | Overall dimension (mm) |
| PFW1214Ⅱ | Ф1150×1400 | 1100x1430 | 500 | 130-200 | 132(175) | 18.5 | 2400x2310x2550 |
| PFW1315Ⅱ | Ф1300×1500 | 1200x1530 | 600 | 180-320 | 200(270) | 21.5 | 2700x2570x2800 |
| PFW1318Ⅱ | Ф1300×1800 | 1200x1830 | 700 | 240-400 | 250(350) | 25.5 | 2700x2870x2800 |
| PFW1415Ⅱ | Ф1400×1500 | 1300x1530 | 700 | 300-480 | 250(350) | 25 | 2900x2700x3000 |