1.Advanced double-pump oil lubrication system guarantees the shaft bearing lower temperature increase, longer life time, more reliable operation. It prolongs the maintenance period of the machine.
2.Main shaft is equipped with imported roller bearing. It makes main shaft work stable and then increase the life time.
3.Hydraulic lifting mechanism can move away the feed hopper easily, which saves man power during maintenance.
4.Over-vibration indication and warning device is equipped. There will be alarm when vibration surpasses a stipulated figure.
5.Special dust-proof design for main shaft bearing fully avoids dust entering bearing lubrication part, which will guarantee the machine work normally.
6.Special feed opening structure makes that two feeding methods, center feeding, center feeding & ring feeding, changes easily, in order to meet the requirement of crushing and reshaping stones.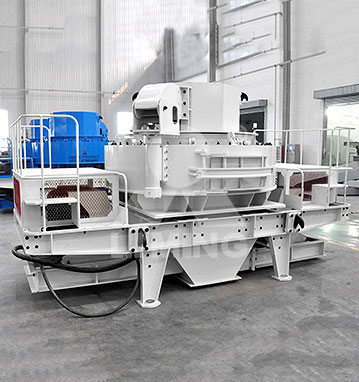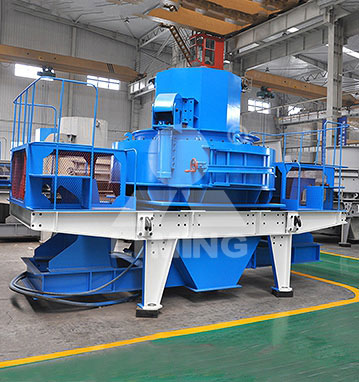 Overview
VSI series vertical shaft impact crusher is newly developed equipment, based on our engineers' many years' R & D, absorbing the advanced technique overseas, with international advanced stage.
It is of high efficient energy-saving crusher. Its good performance plays a Irreplaceable role in fine crushing of all kinds of ores. This crusher is widely used in crushing and reshaping of metallic and non-metallic ore, building materials, artificial sand and all kinds of metallurgical slags.
Working Principle
VSI crusher adopts advanced principle of selective crushing and cleavage fracture crushing; impressing enough kinetic energy to materials; impacting strength will convert kinetic energy to crushing energy. Materials will break through the natural lamination and physical edge. It has the features of better shape of final products, but less cost. This machine can realize two working principles' conversion with "crushing between materials" and "crushing between materials and liners".