1. High vibration strength. The vibration strength of GF Series Vibrating Feeder is increased by 10% around and capacity is increased by 20% and more.
2. Light-weight design. GF Series Vibrating Feeder can bear the load from a 30 cubic meters hopper at most, generally it can bear the load from 20 cubic meters hopper.
3. Pre-screening Function. 2-stage grizzly bars screen the materials twice which can increase the pre-screening efficiency into 90% and more.
4. Rubber support spring. Rubber support spring can provide higher bearing capacity, longer service life and more stable operation.
5. No any welding point at the side plate.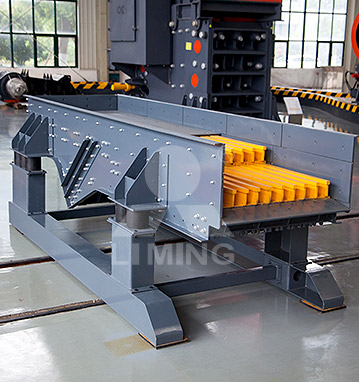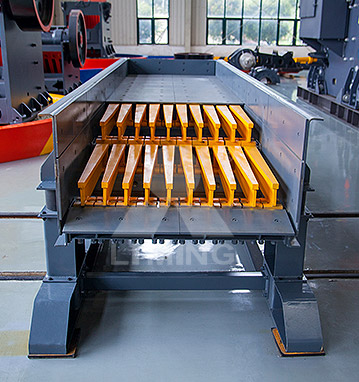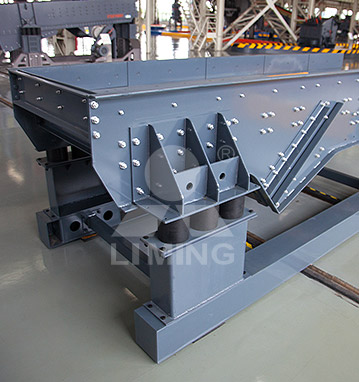 Overview
GF Series Vibrating Feeder can be widely used as a feeding equipment in many fields such as metallurgy, coal mining,mineral processing, construction materials, chemical industry, powder making, etc. It can feed the big or small size materials from the hopper to the fed equipment evenly, timely and continuously. In a complete crushing line, it can not only feed the crushers but also pre-screen the materials.
Working Principle
GF Series Vibrating Feeder is driven by the vibrating motor. The material pushed slowly and evenly from the input end to the output end. Meanwhile, the material will be screened by the grizzly bars to make the stone more even.