1.high abluent ratio, low failure rate.
2.Unique structure, easy maintenance, large capacity, low power consumption.
3.The plant is high-efficiency and durable which has good dehydrating effect.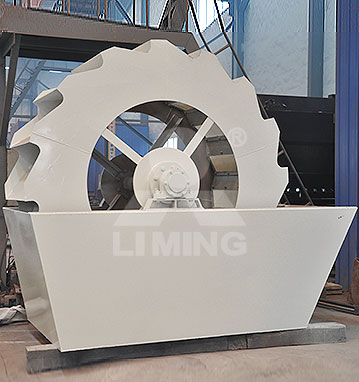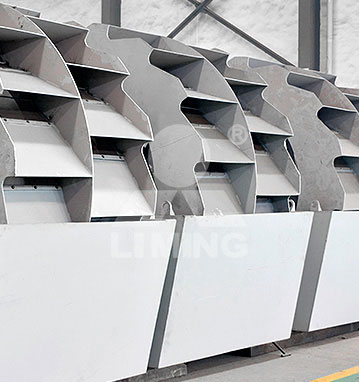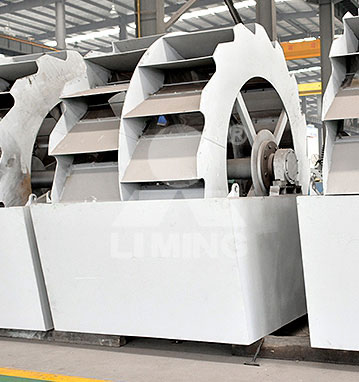 Overview
XSD high efficiency sand washing machine is a necessary sand washing product auxiliary equipment for sand making machine, with wheel structure. It can remove stone powder and impurity away from the mixed sands produced by sand making machine, so it can improve the sand quality. XSD sand washer, adopting advanced technology and taking the stone sand industry's practical condition into consideration, is applied for washing, grading and dehydrating in construction site, sandstone factory, hydroelectric station dam, concrete factory ,glass plant, and oil well refilling. This series washer with features of high cleaning ratio, reasonable structure, high capacity, lower power consumption and small quantity sand lost during washing. Especially transmission part isolates from water and sand, so it reduces the break-down compared with the traditional sand washer. This product is the best sand washer at home now.
Working Principle
The electric motor runs slowly with the impellor after decelerated by the belt, decelerator and gears wheel. The sand and stone flow into washing launder from feeding launder, rolls with the impellor, and grinds each other. The impurity covering the sand is washing away. At the same time, add more water, the strong water flow will take away waste and some low-weight wastes from washing launder. Through the above process, the washing function is finished. The clean sand and stone is lift up by vane. When it goes up slowly, the water begins to drop through the mesh and fall back in the washing launder. On one hand, water is removed from the sand and stone; on the other hand, the water can be fully used. Finally, the sand and stone goes to the out launder from the rotary impellor to finish the washing task.
Specifications
| | | | | | | |
| --- | --- | --- | --- | --- | --- | --- |
| Model | Wheel Size (mm) | Max feed size (mm) | Power (kW/HP) | Weight (t) | Capacity (t/h) | Overall dimension (mm) |
| XSD2610 | Φ2600×1000 | 10 | 5.5/7.5 | 2.6 | 20-50 | 3255×1982×2690 |
| XSD2816 | Φ2800×1600 | 10 | 11/15 | 4.2 | 30-60 | 3540×3000×2880 |
| XSD3016 | Φ3000×1600 | 10 | 15/20 | 5.5 | 50-100 | 3845×3000×3080 |
| XSD3220 | Φ3200×2000 | 10 | 15/20 | 8.3 | 60-150 | 4150×3500×3300 |
| XSD3620 | Φ3600×2000 | 10 | 18.5/25 | 9.8 | 80-150 | 4500×3500×3700 |
| XL915 | Ø915×7585 | 10 | 11(15) | 6.3 | 60-100 | 8900×2861×3821 |
| 2XL915 | Ø915×7585 | 10 | 2X11(15) | 11.2 | 120-200 | 8900×3765×3821 |
| XL1115 | Ø1115×9785 | 10 | 18.5(25) | 10.8 | 100-175 | 11270×3645×4340 |
| 2XL1115 | Ø1115×9785 | 10 | 2X18.5(25) | 18 | 200-350 | 11270×4365×4415 |