1.Application from one single mobile plant to multiply combined plants
2.Equipped with high-efficiency jaw crusher as primary machine
3.Compact chassis frame, short length of transportation
4.Large capacity with pre-screening function
5.Optional switch for host to satisfy customer's need
6.Quick opening process with flexible parking function
7.Professional services for global customers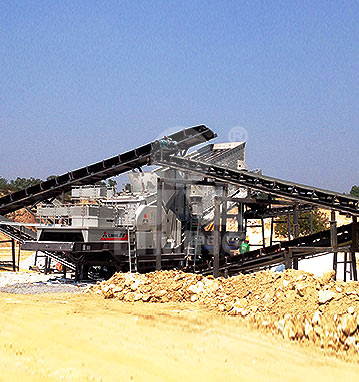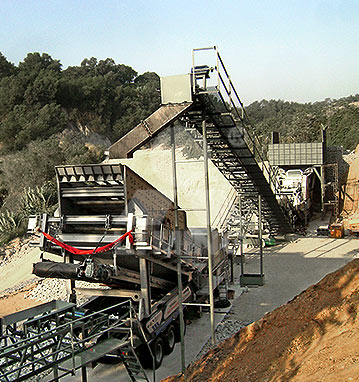 Overview
Primary Crushing Plant is equipped with high-efficiency jaw crusher and impact crusher, and millions of crushers have been installed worldwide since the end of the 20th century.
There are 8 types of jaw crushers and 4 types of impact crushers you can choose for mobile crushing, whose final products are good shape. The greatest advantages of European Type Crusher are that the final products are cube-shaped and well-distributed. Besides, there are no cracks in products.
Working Principle
There are crushing unit interchange system and feeding unit interchange system to meet different requirements. That is to say, in a short time, vibrating feeders with different models are interchangeable in the same mobile crusher, and jaw crusher and impact crusher can interchange, either. Basing on cooperation between high-efficiency equipment, the perfect plant has advantages of wide usage and comprehensive functions, which can maximize the value of customers.
Specifications
Model
Feeding Equipment
Crushing Equipment
Max. preparedness capacity(t/h)
Overall Dimension
Weight (t)
Model
Model
Max. Feeding Size(mm)
output
(t/h)
Transport dimension (need tear-down)
KE600-1
TSW0936
PE600×900Ⅱ
500
90-180
100-210
12150×2600×3950(mm)
43
KE750-1
TSW1139
PE750×1060
630
110-300
130-330
13000×2850×4400mm
61
KE760-1
TSW1139
PEW760
640
150-310
170-330
13000×2800×4200(mm)
55
KE860-1
TSW1345
PEW860
720
200-420
230-450
14600×3000×4500(mm)
64
KE1100-1
TSW1548
PEW1100
930
300-600
350-650
14050×2900×4000(mm)
96
KJ98-1
TSW1139
HJ98
560
110-350
130-370
12150×2600×3950mm
44
KJ110-1
TSW1345
HJ110
660
215-490
235-520
13200×3000×4400(mm)
58
KJ125-1
TSW1345
HJ125
800
280-620
310-650
14600×3000×4500(mm)
68
KF1214Ⅱ-1
TSW0936
PFW1214Ⅱ
500
110-190
120-210
12150×2600×3980(mm)
48
KF1214Ⅱ-1
TSW1139
PFW1214Ⅱ
500
110-190
140-230
13000×2800×4200(mm)
53
KF1315Ⅱ-1
TSW1345
PFW1315Ⅱ
600
180-280
190-310
14600×3100×4500(mm)
61
KF1415Ⅱ-1
TSW1548
PFW1415Ⅱ
700
280-450
310-480
14050×3000×4000(mm)
74