1.It is of even vibration, reliable operation, long life.
2.Its vibration force can be adjusted. The flow quantity can be changed and controlled any time.
3.Motor is the excitation source, with low noise, low power consumption, and good adjusting capability.
4.The structure is simple, it performances reliably, and it is light, small, and easy for adjustment and installation. It can avoid power and dust when using sealed body.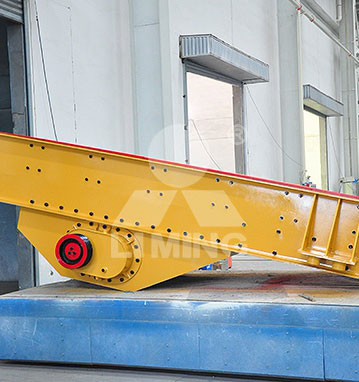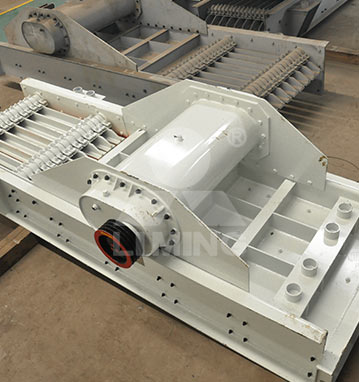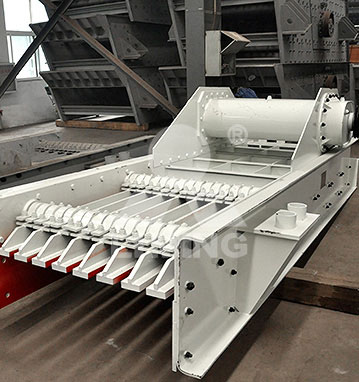 Overview
The vibrating feeder is used to transfer the materials from hopper to receiving device evenly, periodically and continuously. In crushing plant, it feeds materials timely into the crusher, and separates the materials firstly. It is widely used in the crushing and screening plant, in the field of metallurgy, cool mine, mineral separation, building material, chemical industry, grinding, etc.
Working Principle
The vibrating feeder consists of a feeding tank, exciter, a spring support and a transmission device. The vibrating source for the vibrating feed for the tank is the exciter. The exciter consists of two eccentric axes (positive and negative) and a gear pair. The motor drives the positive axis through the V-belt, then, the gear on the positive axis will mesh with the negative axis, in this case, the positive axis and negative axis contra-rotate at the same time, to make the tank vibrate, thus the material will flow continuously, and the purpose of conveying the material is achieved.
Specifications
| | | | | | | |
| --- | --- | --- | --- | --- | --- | --- |
| Model | Feed chute size (mm) | Max. feeding size (mm) | Handling capacity (t/h) | Power (kW) | Overall dimension (mm) | Weight (t) |
| GZD-960×3800 | 960×3800 | 500 | 90-160 | 11(15) | 3880X1550X1120 | 3.98 |
| GZD-1100×4200 | 1100×4200 | 600 | 120-240 | 15(20) | 4300X1700X1180 | 4.17 |
| GZD-1300×4900 | 1300×4900 | 600 | 150-400 | 18.5(25) | 5000X1820X1220 | 5.2 |
| GZD-1500×6000 | 1500×6000 | 800 | 460-575 | 30(40) | 6160X2240X1440 | 9 |