1. Due to the advanced design and manufacturing technology, it has a high vibration intensity G-force, more processing capacity, and higher screening efficiency with modular design, spare parts reduced, maintenance point lesser, a higher degree of generalization.
2. With efficient and reliable super convenient SV exciter heart, it can meet the higher performance and application conditions. The four specifications from SV1-SV4 can meet a variety of different excitation force shaker requirements by adjusting the exciter with the number of weights, making it to be with interchangeability of parts, versatility, high degree of modularity and standardization.
3. There is no welding spots on the side of the machine, to avoid welding stress caused by cracking risks; the screening machine supporting parts are of rubber springs to make it long life, corrosion resistance, smooth running, low noise, small impact on the ground.
4. The screen box with dynamic finite element analysis is to ensure that the design strength and weight balance, fatigue stress can be controlled in a safe range; The screen structure is with torsional shear bolts which makes it to be high coupling strength, easy to replace and make it to avoid the coupling bolt holes micro-cracks.
5. The drive is coupled with the use of flexible transmission exciter with more stable operation; That the motor through V-belt drive transmission bearing and flexible drive screening machine, compared to direct drive or V-belt drive through the screening machine, can better protect the motor from brute force attack, and the V-belt life extended.
6. With 400mm long, 25mm thick rubber liner and 5mm protective beam plate, it can enhance the effective screening area, the buffer material impact abrasion and corrosion, effectively extending the service life of the sieve.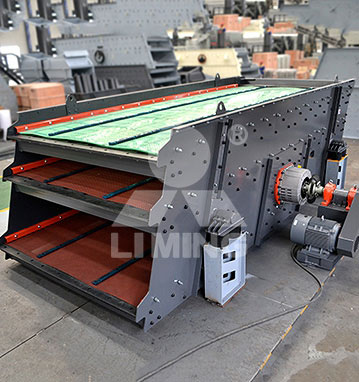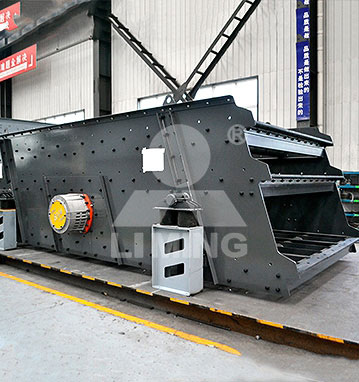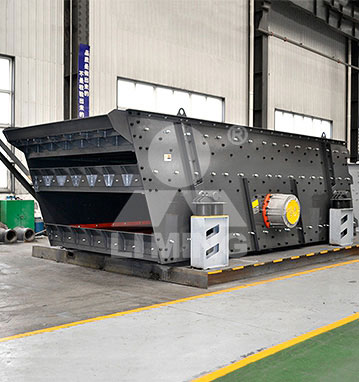 Overview
S5X Circular Vibrating Screen is for heavy-duty, medium and fine screening and other operations with rock and ore feeding size ≤200mm, grading size between 2mm - 70mm. Using the most advanced design and manufacturing technology, it has a high vibration intensity G-force, efficient and reliable configuration SV super exciter, more processing capacity, higher screening efficiency.
S5X circular vibrating screen mainly composed of screen box, spring support groups, bearing, vibrators, actuators, motors, gear bearings and other components, is ideal for post-processing of primary crushing and secondary crushing materials, it can also be used to screen minute final finished material.
Working Principle
S5X circular vibrating screen is a Spring elastic support equipment with eccentric vibration exciter being source, by the eccentric rotation of the exciting force, to make the screen box consequent circumference reciprocating. The material in the sieve surface inclined to do continuous approximate circle bouncing tumbling motion, by repeatedly comparing with mesh, the smaller material than the mesh size will go through the sieve, while the material larger than the screen size will stay at surface to complete the screening process.