1.Unique design of rotor. Adopting high-precision heavy rotor with rotational inertia, utilizing rigorous processes of CNC machine tool, the speed of impact crusher' s is increased by 20%.
2.Quality materials. Adopting ANSYS finite element analysis and computer aided design, using quality steels, equipped with bearing made by famous manufactures, the plant works steadily and its weight is reduced substantially.
3.High efficiency. Involute-shaped crushing chamber makes the efficiency higher and final product size well-distributed.
4.High maintainability. The designs of multifunctional hydraulic system and bearing block positioning device realize intelligent control for frame, impact rack, output size and maintenance, thus it is capable to meet various requirements of customers.
5.Low running costs. Introducing theory about ergonomics, the plant takes advantages of simple maintenance, less down time and low running costs. Meanwhile, it is capable to control the costs because of accurate motor power.
6.Optimal running state. The wearable hammer and impact plate are produced according to different situations, which make the equipment running steadily.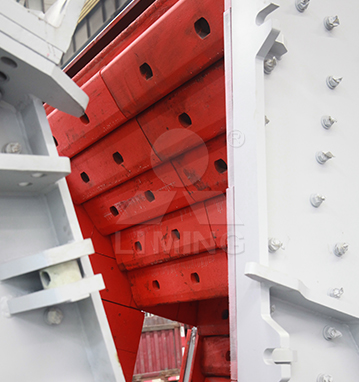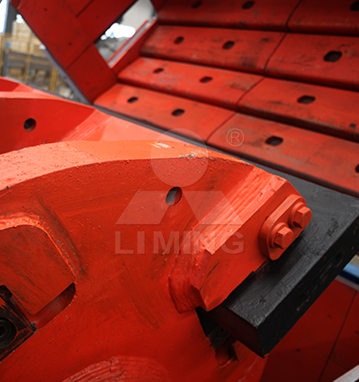 Overview
CI5X Series Impact Crusher is produced according to rich experiences and advanced technologies. The plant adopts heavy rotor to increase capacity by improving the speed. With perfect combination between crushing efficiency and operating cost, CI5X Series Impact Crusher takes advantages of optimized chamber and quality materials. The plant is a preferred choice for secondary crushing, which can be used in railway, highway, energy, cement, chemical, construction, etc. industry.
Working Principle
CI5X Series Impact Crusher crushes material by striking energy.when it works,the motor drives the rotor rotate at a high speed,on which the blow bar is installed .as soon as the material get into the affecting area of the blow bar,they will be stroke by the blow bar and be thrown to the impact devices around the rotor.the high speed forces the material to rebound from the impact liner to the area where the blow bar effects until they have been crushed to the required size.the clearance between the impact rack and the rotor can be adjusted to change the size and shape of the end product.