1.System upgrade
Based on market experiences, the company invents the grinding and waterfall shaping technology and improves the impact crushing mode. Now, the proportion of fine sand with 0-0.6mm has been greatly increased, and the problem about materials with big head and small body is overcame. Besides, the fluidity of finished sand has been effectively improved.
2.Reliable quality
The finished products are mainly square and spherical. There are no materials like needle and the shape is round. The burrs and edges on the surface are greatly reduced. The surface area and porosity are obviously reduced, and the fluidity is greatly improved.
3.Environmental protection
The powder removal technology with dry process can keep powder content stable. At the same time, the stone powder separated by dry process is dry and clean, which is convenient for unified recovery and comprehensive utilization.
4.Intelligent operation
The equipment is equipped with intelligent control system, which can start and stop machine just by one key. And this system can help monitor the status of equipment.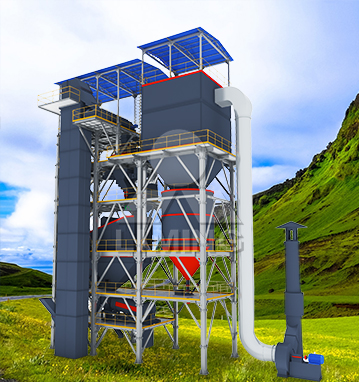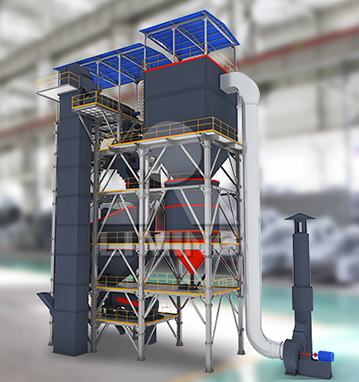 Overview
VUS aggregate optimization system is sand making machine used dry process, which has been optimized and upgraded according to market demand. It is mainly used to process high quality aggregate, and the final products can meed the national standard because they are round and these gradation is reasonable. In addition, dry sand production process accords with the current development of green manufacturing. On the one hand, the production process is clean and dust-free, on the other hand, the separated stone powder is dry and clean, and can be reused.
Working Principle
VUS aggregate optimization system adopts dry process, which mainly consists of feeding, sand making and screening, dust removal, stone powder storage, electrical control, etc. five parts.
Raw materials are fed into VUS vertical shaft impact crusher by lifting, after high frequency stone crushing and grinding, they enter the air separation room, and the content of stone powder is adjusted by changing the size of powder box's air inlet and the system's air volume. After that, the materials are sent to the separation screen and sorted into stone, stone powder and sand. Stone powder is collected as finished stone powder through dust removal and dust collection system. Quasi-finished sand will be finished sand after mixing through humidifying mixer. By use of VUS aggregate optimization system, coarse and fine aggregates with reasonable gradation, round shape and controllable powder content can be produced, as well as dry and clean stone powder which can be reused.