1. Diversified startup methods
We have adopted various startup and control methods, such as direct startup, star delta startup, auto-coupling decompression startup, etc., which can cope with different equipment and use environments. At the same time, in order to meet the starting requirements of high-power motors and the control requirements of special equipment, we also provide different starting and control schemes such as frequency converter, soft starter, servo speed control, stepping speed control, high-voltage starting, etc.
2. Comprehensive protection
During the operation of the equipment, unexpected situations may occur due to various factors. In case of occurrence, a comprehensive protection system can greatly reduce the losses caused by unexpected situations. Our electrical system was fully considered at the beginning of the design, and all kinds of protection were added to the control system. Besides common thermal relays, we also have motor protection circuit breakers, motor protectors, program protectors and other devices.
3.High-tech control unit
It has industrial computer, PLC, ECS, ECU, touch screen and other intelligent control units.
4. Diversified cabinets
It has a variety of operating platforms such as air conditioning cabinet, operation console, mobile operation console, conjoined cabinet, GCS cabinet, etc.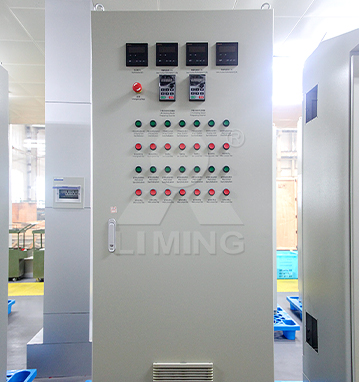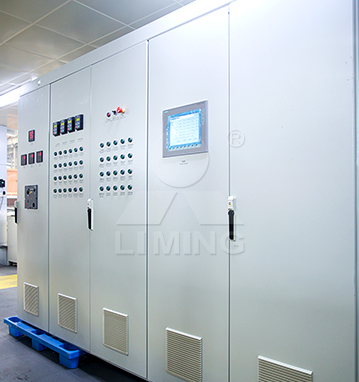 Overview
Electrical system is committed to providing customers with higher quality products and better service. Its products include conventional control products, intelligent control products, central control systems, etc. In addition to controlling the start and stop of the equipment and collecting voltage and current, it can also monitor some special parameters according to the characteristics of the equipment and customer demand, such as temperature, rotation speed, material level, liquid level, etc. These operation data will be displayed to a specific display unit for the convenience of users.
Working Principle
The electrical system includes the following parts: data layer, transport layer, control layer and execution layer. They cooperate closely so that the electrical system can check the running status of the equipment anytime and anywhere. It also ensures the transmission speed, data security and stable operation of the equipment.
Specifications
*{ margin:0; padding:0;} .jishu table tr td{line-height:18px; height:40px; padding-top:3px; padding-bottom:4px; text-align:center; vertical-align:middle; border:1px solid #d8d8d8; font-size:16px;} .jishu table{border-collapse: collapse; border: 0px solid #d8d8d8; } .jishu td{border:0;border-right: 1px solid #d8d8d8;} .jishu .red{background:#fc3342; color:#ffffff;} .jishu .mod{background:#f5f5f5;} .jishu table .mbg:hover{background:#f5f5f5;}
Product Name
Product Model
Motor Power (kw)
Starting system
Jaw Crusher
PE250*400
15
Direct Startup
PE250*750
22
PE400*600
30
Star Triangle Startup
PE500*750
55
PE600*900
55/75
PE750*1060
90/110
Self-Coupling Voltage Reducing Startup
PE900*1200
132
Frequency-sensitive Variable Resistance Startup
PE1000*1200
132
PE1200*1500
200
European type Jaw Crusher
PEW400*600
37
Star Triangle Startup
PEW200*1300
30
PEW250*1000
30
PEW250*1200
37
PEW760
110
Self-Coupling Voltage Reducing Startup
PEW860
132
PEW1100
185
YZS Circular Vibrating Screen
Complete Series
Direct Startup
Vibrating Feeder
Complete Series
Muti-cylinder Cone Crusher(HPT)
Complete Series
Self-Coupling Voltage Reducing Startup
Single-cylinder(HST)
Complete Series
Impact Crusher
Complete Series
European type Impact Crusher
Complete Series
High-energy Jaw Crusher
Complete Series
VSI Sand Making Machine
Complete Series
VSI5X Sand Making Machine
Complete Series