Where Can We Buy A Brucite Grinding Mill Production Line?
1. What is the ore of brucite?
Brucite has a chemical equation of Mg (OH) 2. The hardness of brucite is about 2.5. Brucite is rich in the world, and the application fields of brucite are also extensive. Brucite ore is widely used in fire protection coating, paper industry, magnesium oxide production, magnesium chloride production, environmental protection and other fields.
Grinding brucite needs to choose professional and efficient brucite mill. Liming Heavy Industry is a well-known grinding mill equipment manufacturer. It provides a wide range of brucite mill equipment and provides custom-made selection solutions to create value for customer.
2. Professional grinding mill equipment for brucite
Which mill equipment is better for grinding brucite ore? Liming Heavy Industry introduces the three equipments of Raymond Mill, Vertical Mill and Ultrafine Mill in this industry.
This is a new type of environmental protection mill equipment, which is a professional mill commonly used in the mineral powder market. Compared with the traditional mill, it can increase production by more than 40%, and the unit power consumption cost can be saved by 30%. The fineness of the powder is even and fine, which is conducive to enhancing market competitiveness.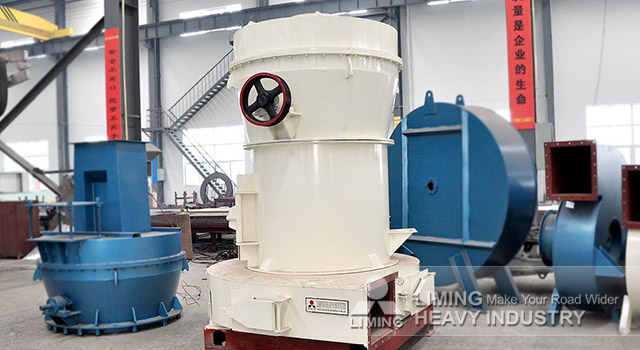 B. Vertical mill for increasing production and improving efficiency
LM vertical mill is a production and efficiency improvement equipment developed by Liming Heavy Industry. It integrates crushing, drying, grinding, grading and conveying. The equipment has high efficiency and energy saving, the product fineness is easy to adjust, the investment cost is low, and the adaptability to materials is strong. It is a special brucite ore mill equipment for increasing production.
Ultra-fine ring roller mill produced by Liming Heavy Industry is a professional deep processing equipment for grinding fine powder. The fineness of grinding can be between 325-2500 mesh. The entire equipment system is mainly composed of the host, feeder, classifier, blower, pipeline device, storage hopper, electronic control system, collection system, etc. The equipment has a large crushing ratio, high energy utilization, and higher classification efficiency. Energy-saving grinding mill equipment for brucite ore.